My choice went on Miura beach because, situated on the west coast, I would be able to enjoy the late rising sun from the bay. For such a scene, I was determined to wake up early enough to take the first train and reach the sea around 6:40. The view was quite remarquable thanks to an unexpected morning haze. The atmosphere was unique, painted by silhouettes of fishermen already on the spot along the shore, contrasting with the homogeneous landscape where I could barely distinguish the limit between sky and sea.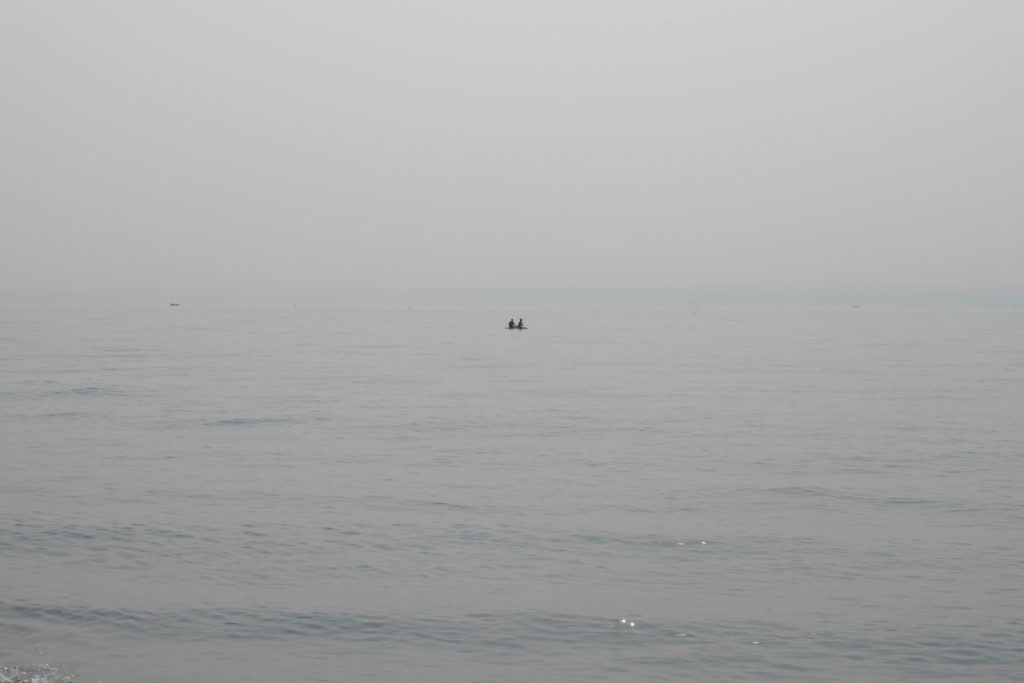 I was the only one to enjoy the beach for the purpose of sitting on the sand and eventually take a swim if I don't bother some algae seaweeds crawling to me approaching the shallow.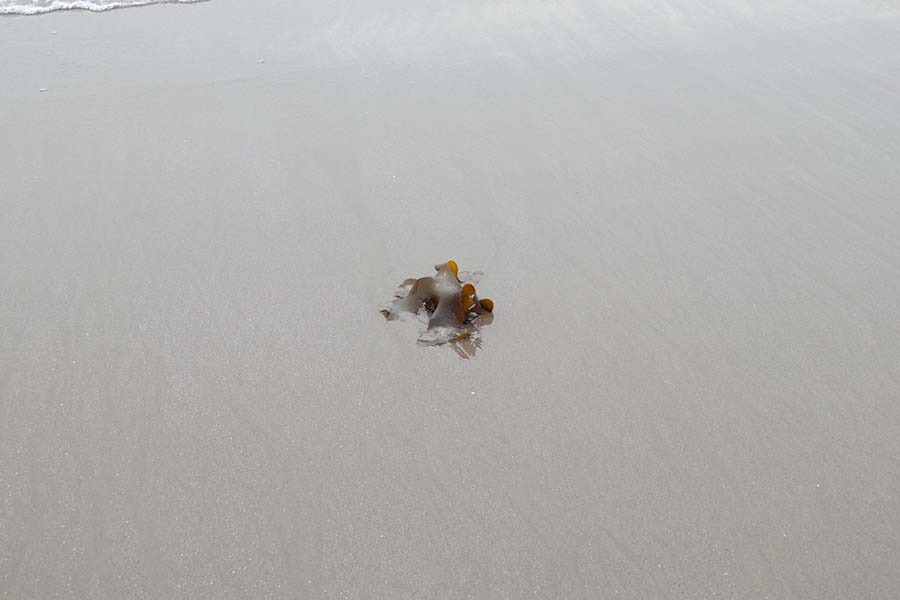 Among the beaches I've visited, this one felt the more authentic, with locals, a quite atmosphere and an impression of untouched. Maybe part of it was because I came in the early morning.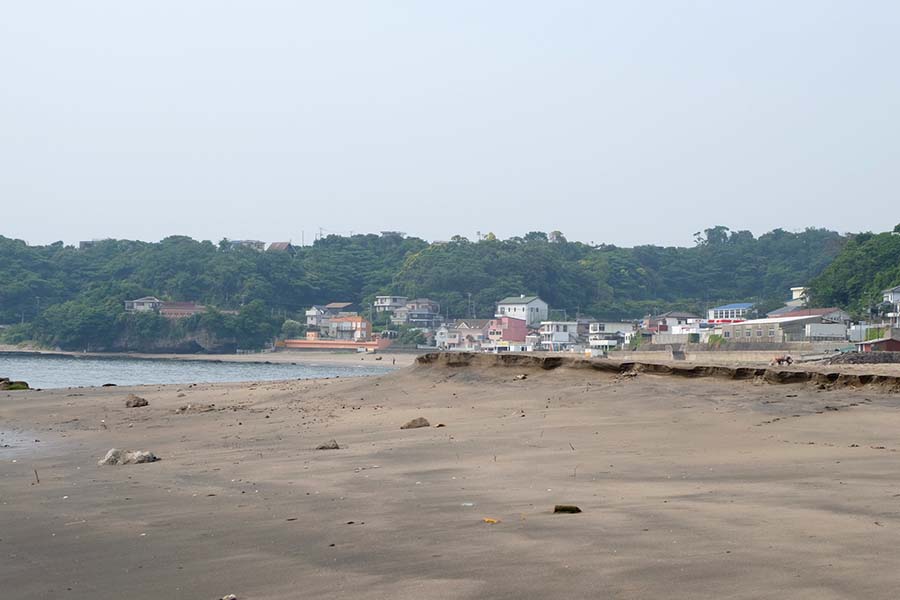 Originally, I was planning to visit the forest of Koajiro 「小網代の森」which is accessible by bus from Miura Station for a 30 min. (Closed at this time due to measures against the spread of the virus.) Still I could take a shot from the village where we could see the forest ending next to the sea.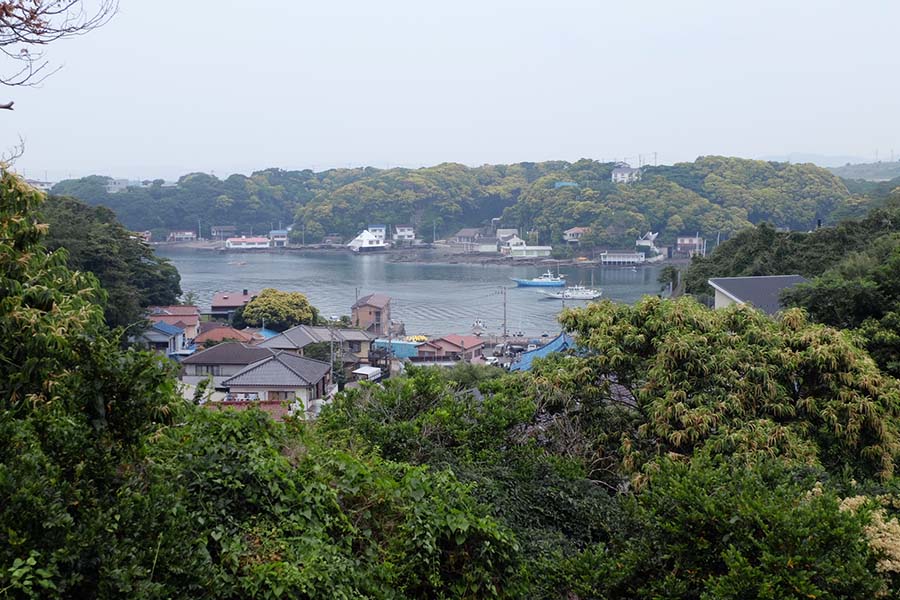 ---
From TOKYO: 1:30 hour by train
Train station: Miurakaigan
Distance from station: 5 min walk