An architecture company, a hotel, a restaurant, all together in one building under renovation, at Yoyogi, Tokyo. The two-in-one project was to paint the Skyline of the surrounding landscape in a corridor used by the hotel's guests. Meanwhile, proposing a signage that helps all kind of visitors locating each function of the building.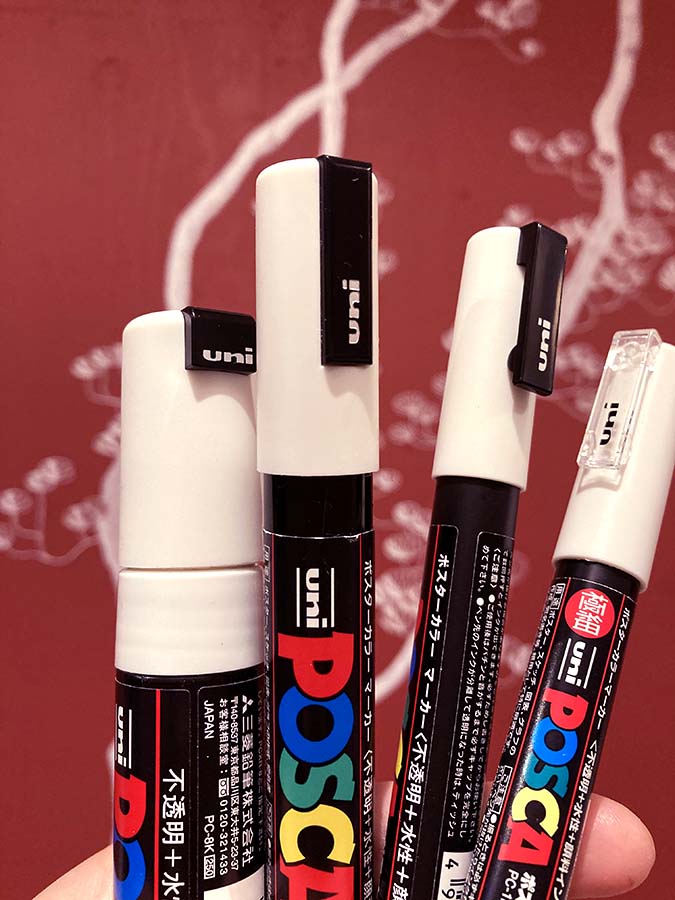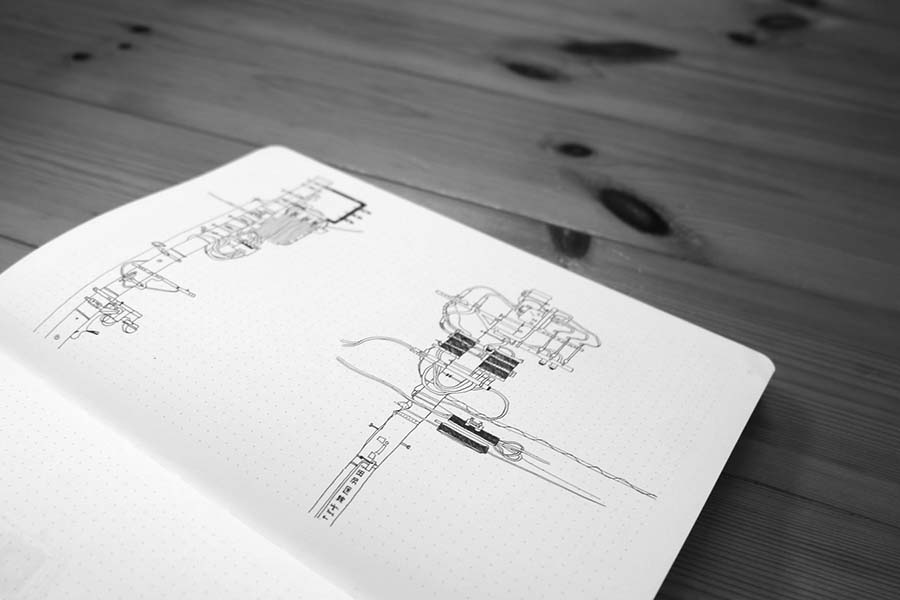 It was my first opportunity to draw in such a scale, as mostly I am used to draw on A6 format. So I first started to draw element by element on my notebook (electric cables and vegetation), scanned and gathered them on Illustrator (graphic design software) to compose the layout. As for buildings, I chose to capture the facades from Google map, included them as they are on my screen layout, and reproduced them directly on the wall, helped by a grid to enlarge the proportions from the paper to the wall .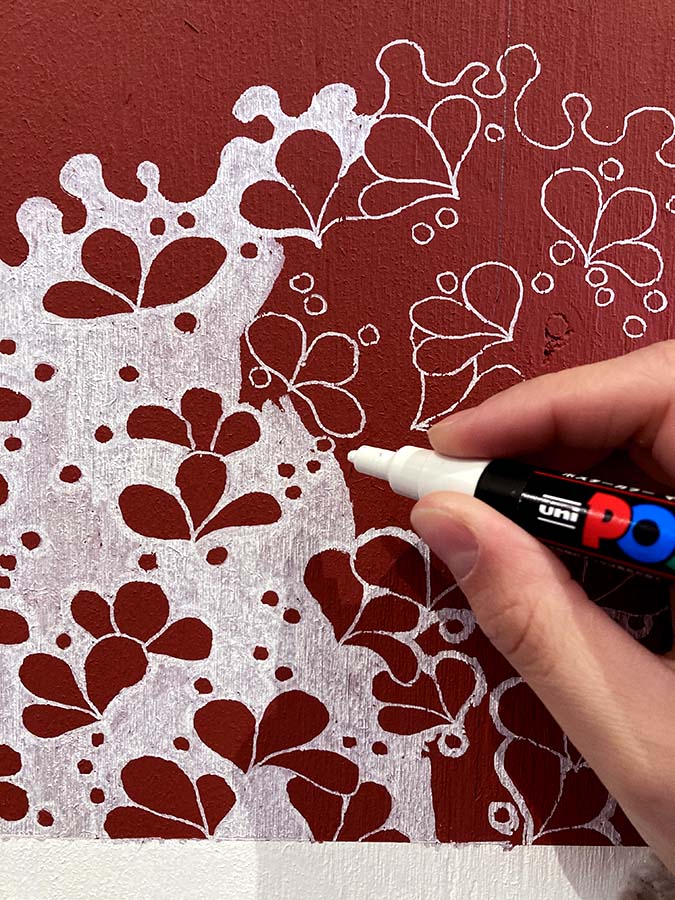 Besides the overall composition, I altered time to time my original sketch as the act of drawing on a wall brings some spontaneous inspiration.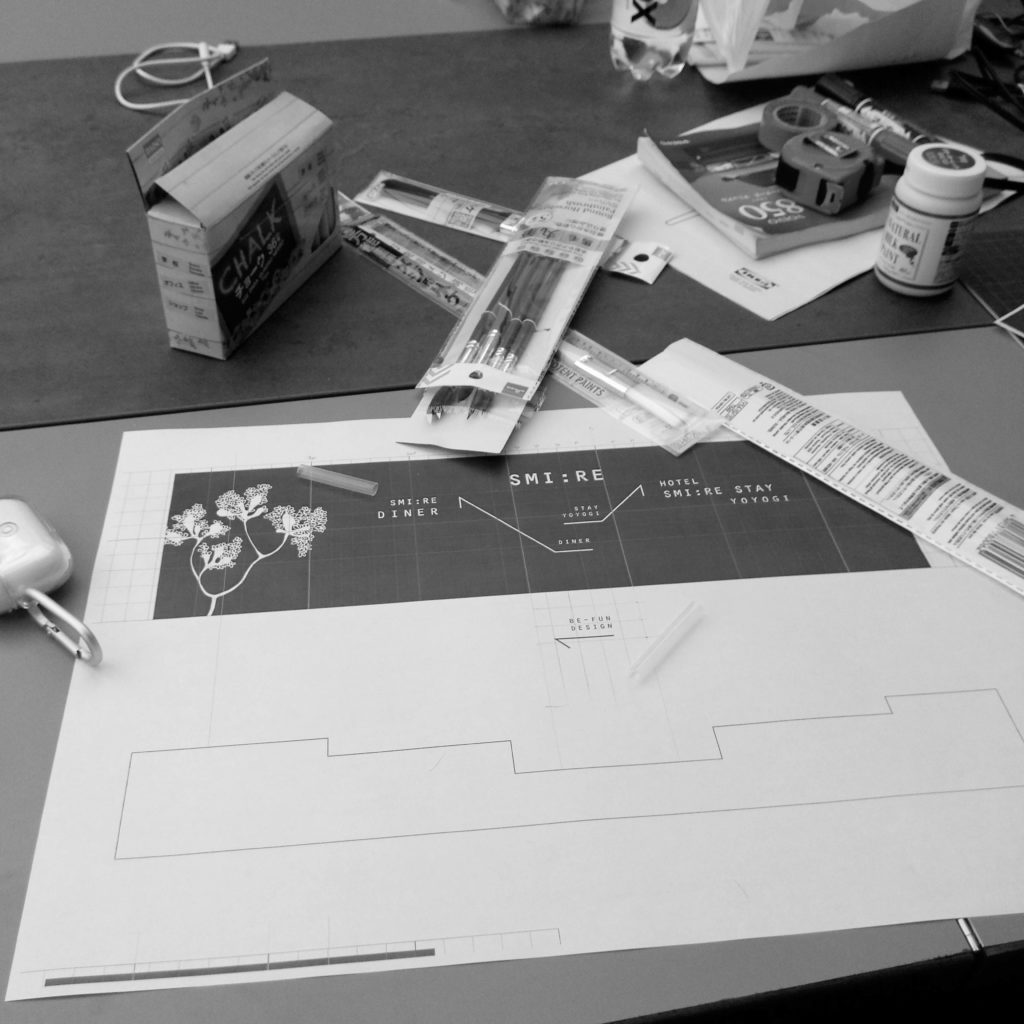 The use of red chalk paint allows the visitors to write some words about their experience in Smi:re Yoyogi, or simply to express their creativity making their art cohabiting with the original illustration. We wanted to create a playful invitation to communicate at a local scale, but also sharing the experience on social media thanks to a design that reflects a singular identity. Considering the place is run through tourists who don't often know about the neighbourhood, the illustration is showcasing the flagship buildings of Yoyogi - Shinjuku, whereas for more experts of Tokyo, the game is to try to recognise each building from their own urban experience.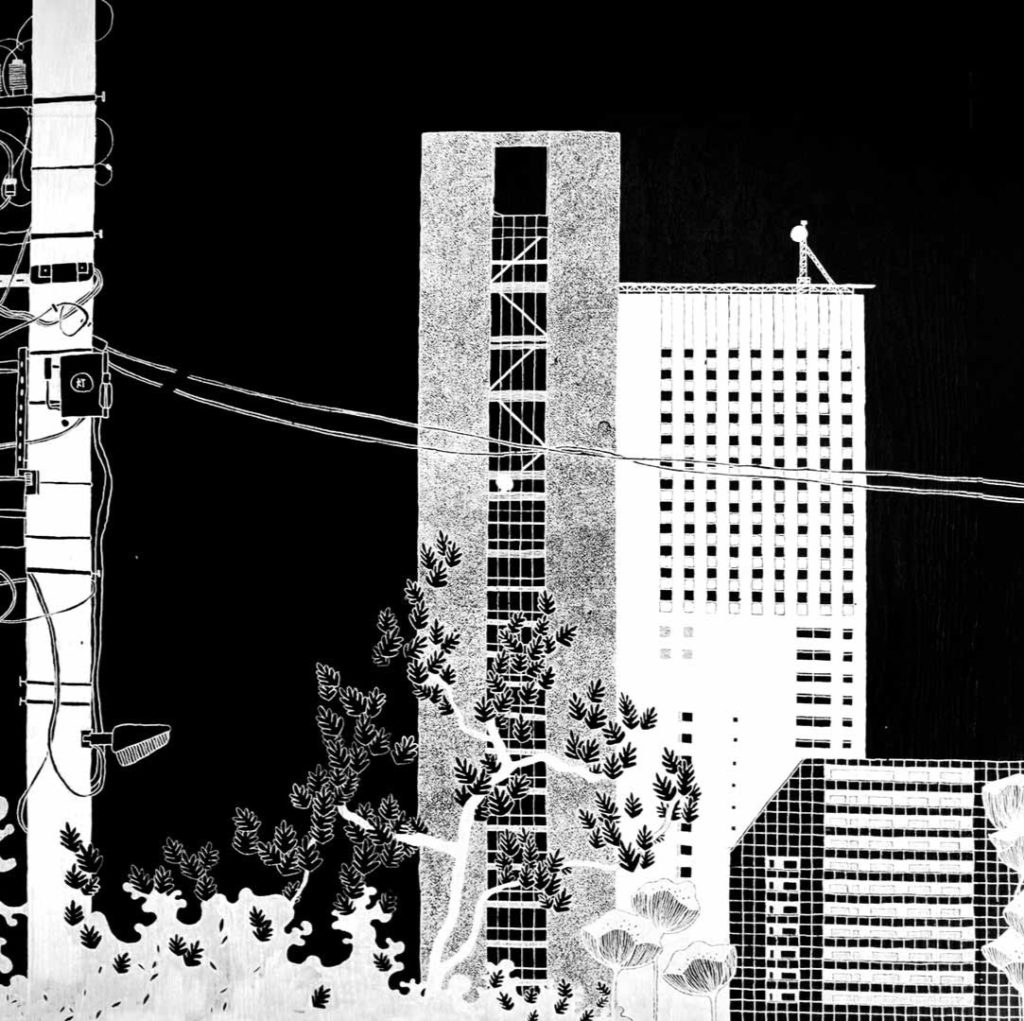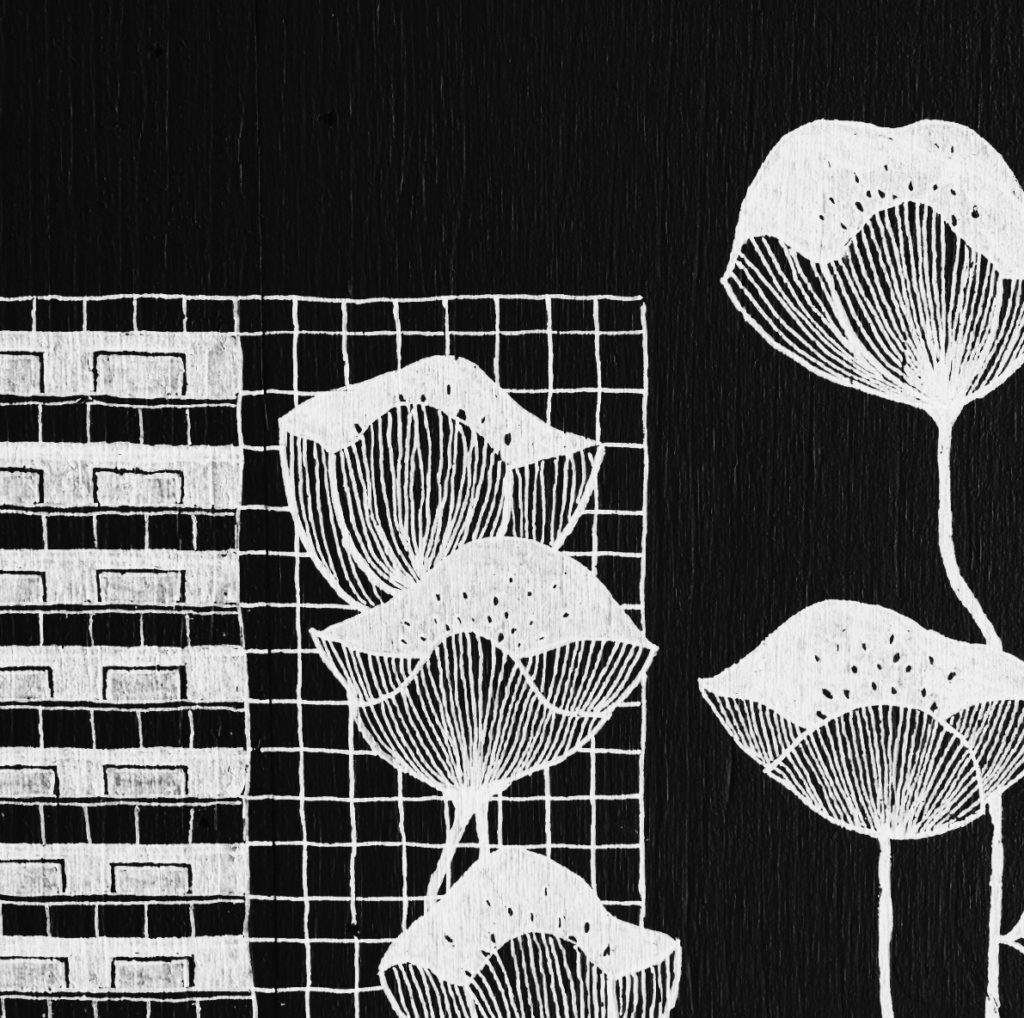 If you would like to check the finished design, you will find a free access at the address below. The building is in constant evolution, and Smi:re Stay Team is hoping to welcome you soon during friendly diners at the restaurants 「Yoyogi Carport」 and 「Yoyogi first Salon」.
---
Address: 3 Chome-13-1 Yoyogi, Shibuya City, Tokyo 151-0053